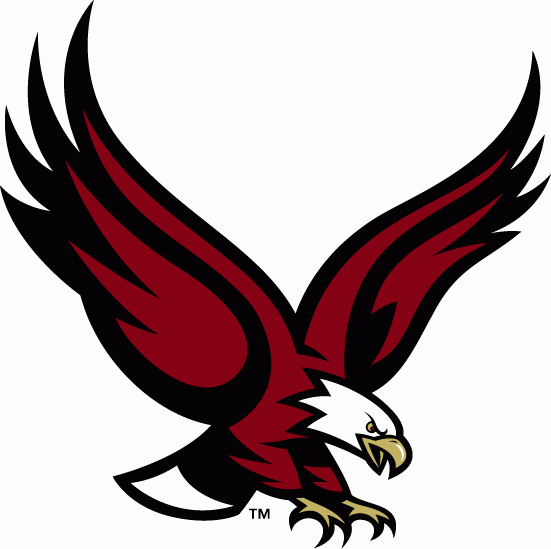 1811 Old Marion Rd.
Meridian, MS. 39301
"A Nationally Accredited School"
"

Soaring Towards Excellence

''
P. C. A. Theme Song Music
-
Bishop Andrew Stephens




Overseer
Bishop Keith Tisdale




Administrator
Elder Fred Summerville

Superintendent of Facility
Sister Marjorie Hall
Principal
"We walk by faith, and not by sight

."
Our Statement of Faith:
We believe the Scriptures of the Old and New Testaments are inspired by God. We believe in one God, the Lord Jesus Christ, and Him only shall we serve.
We believe Jesus Christ is first in all things.

We believe in giving and receiving respect.

We believe children should not be humiliated, hurt, or embarrassed intentionally.

We believe a child's self-esteem should be nurtured tenderly.

We believe our job is to teach until a child learns.

We believe if we are willing to say "I am sorry," when a mistake is made; we do not have to be afraid of making a mistake, and the student will learn the same.

We want all children to enjoy the learning process, and we want to help them to develop self-motivation for learning.

We believe modeling is the most important way to affect a child's learning.
Apostle W. J. Peterson spoke of a vision to establish a Christian school wherein our young people would receive a high quality education taught through the lens of Christianity and nurtured by Christian values. Bishop J. J. Sears accepted the challenge to establish this grand vision and worked towards this goal until his passing in 1985. After which, Bishop Marcela Evins took hold of the vision and continued the mission. Through his staunch faith in Jesus Christ, Bishop Evins forged ahead to build and establish a model of the Apostle's vision in 1989.
Since this time, the Pentecostal Christian Academy has grown and thrived into the soaring eagles of today! Under the direction of Bishop Andrew Stephens, we have gained the much needed momentum to propel our educational endeavors into the 21st Century and beyond. Bishop Stephens took up the baton passed on to him and continued the race with patience, carefully crafting opportunities for our scholars to showcase their talents. He has worked tirelessly to motivate and inspire greatness in us all!
PCA's focus is on Safety Teaching, & Learning.
MISSION
The mission of the Pentecostal Christian Academy is to instill pride and respect for the Gospel of the Kingdom and to equip students with the essential skills of a comprehensive, quality Christian education that will ensure preparedness in this world, and will also nurture the gift within for the up building of God's Kingdom.
VISION



The students at the Pentecostal Christian Academy will be self-motivated learners who develop spiritual confidence and critical thinking skills which will enable them to become productive individuals in society.
PURPOSE
The Academy's Purpose is to maintain every effort to ensure that students are provided diverse, relevant, learning opportunities, which will enable them to reach their maximum, God-given potential. With this in mind, teachers attend and will continue to attend professional developments, trainings, workshops, in-services, plan cooperatively and collaboratively, connect with resource persons to enhance their abilities to meet students' spiritual and academic needs.
Apostle W. J. Peterson
Bishop William Duren
Bishop Eugene Rice
Bishop J. J. Sears
Bishop Curtis Rawls
The Pentecostal Christian Academy has been several years in the making. We are established on a foundation of a caring and nurturing educational environment with many community members affiliated with our belief system. Historically, we have incorporated portions of the Southern family-oriented culture that have embraced us since the beginning. We serve the needs of both the students and parents, as well as the community.
TRADITION OF DIVERSITY
The Pentecostal Christian Academy does not discriminate on the basis of race, creed, color, national or ethnic origin, age, or disability in the administration of our educational policies.
Under the leadership of Bishop Andrew Stephens, the future of our once humble institution, has expanded by leaps and bounds! A true transformational leader, Bishop Stephens has broadened the foundational vision to include several new endeavors. Along with the support of Bishop Keith Tisdale, he has taken up the reigns of bridging our school into the 21st century and beyond. Because of their extraordinary leadership and vision, our future is bright!
The
Pentecostal Christian Academy
Theme Song
We are PCA soaring eagles, reaching higher and higher heights everyday.
We can do all things through Christ that strengthens us, in God we trust, we are the PCA.
And we're soaring, and we're soaring, and we're soaring.........EVERYDAY!!!!!
We place emphasis on our over-arching goal to mature students in Christ as we integrate faith and reason through Christian education.
We are dedicated to the idea that true education requires more than imparting knowledge or training skills, or teaching students to think.
We are cultivating in students a solid Christian education in the Lord. This is the core ingredient in building a community that loves and honors God. A Christian K-12 education is a foundational ingredient in forming godliness in a student.
In Ephesians 6, God calls fathers to raise their children in the "nurture and admonition of the Lord."
"Children, obey your parents in the Lord: for this is right."
Ephesians 6:1
The
Pentecostal Church of God


Theme Song
This is the Pentecostal Church of God.
We baptize in Jesus's name.
We have an Apostle in the church,
We believe in all the gifts.
There's no other church in town like this.
We don't believe in flying away.
We don't believe in pagan holidays.
Jesus is coming again one day, and with Him I want to stay.
This is the Pentecostal Church of God.
We get the Holy Ghost by laying on hands,
Just like the Lord commands, and
When the Holy Ghost is come, we will
Speak in other tongues, and interpretation
is to understand.
We believe in the Kingdom to come.
We don't believe in going to heaven.
For the Lord has said, and we also have read, that on Earth
We'll have a New Jerusalem.